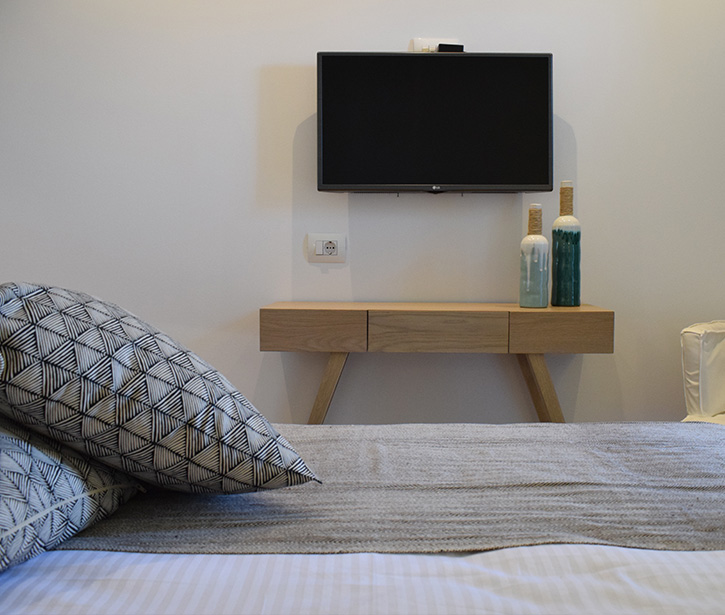 Serene luxury with a view
Manthos hospitality is spread all over the room. A comfy and luxurious suite for families that wish to spend their time away from the noisy city mornings. The comfortable double bed will accommodate your wishes and will keep your spirit warm and cozy. This room provides you with our best to ensure that your stay is comfortable and free of everyday life concerns. The room staff provides a personalized service to give you an insider's look of Skiathos Island. The staff at Meltemi Hotel will make all the necessary arrangements to fulfill your daily wishes.
This room provides all modern amenities for a comfortable and enjoyable stay, Including a touch control panel to adjust the rooms environment. It is fully equipped with direct dial phone, flat screen TV, air condition, hairdryer, safe, mini bar and internet access.
ΚΑΤΟΨΗ
1/4

Family suite
2/4

Comfortable furniture
3/4

Modern amenities
4/4

Luxury & tranquility